Pet dental services in Aurora, Colorado.
Proudly Welcoming New Clients!
A smarter, more cost-effective approach to dental care
Animal Dental Care Made Easy
Welcome to Animal Dental Clinic in Aurora, CO.
We believe every pet deserves access to great dental care. The veterinary community has only recently realized how important a pet's dental care is to their quality of life and lifespan. Because of this, pet owners have been served with outdated and overly expensive business models. We built Animal Dental Clinic to streamline the processes, bring innovative financial solutions, and fundamentally improve patient care. A brighter future for your pet exists. Let us show you how.
Complete dental care services for your pets.
Pet Teeth Cleaning
Plaque forms on your pet's teeth after they eat. Over time, this plaque hardens into tartar. Tartar will inevitably begin to make its way beneath your pet's gumline where it will create fertile conditions for bacteria to replicate.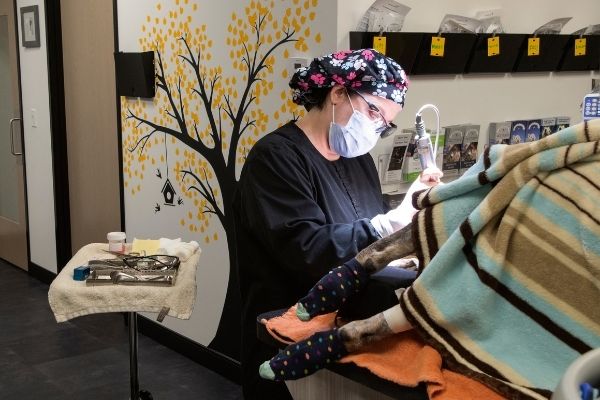 Pet Oral Surgery
Oral surgery can address genetic, developmental, traumatic, or cancerous health issues in dogs and cats. Oftentimes, these surgical procedures can make an incredible difference in a pet's quality of life and lifespan.
Pet Tooth Fractures
Fractured teeth are a common occurrence in dogs and cats, and often occur from trauma or chewing on hard objects (even toys). Usually, a pet will not show signs of pain when a fracture occurs.
Our Veterinary Dental Team
We provide compassionate dental care for your pets.
 The team that will be taking care of your pet is award-winning and industry-renowned. We are singularly focused on improving the dental care process for pets so that more pets get the care that they need and deserve. We also aim to make this process logistically and financially easier for pet owners. There are several ways we do that. Just give us a call and ask!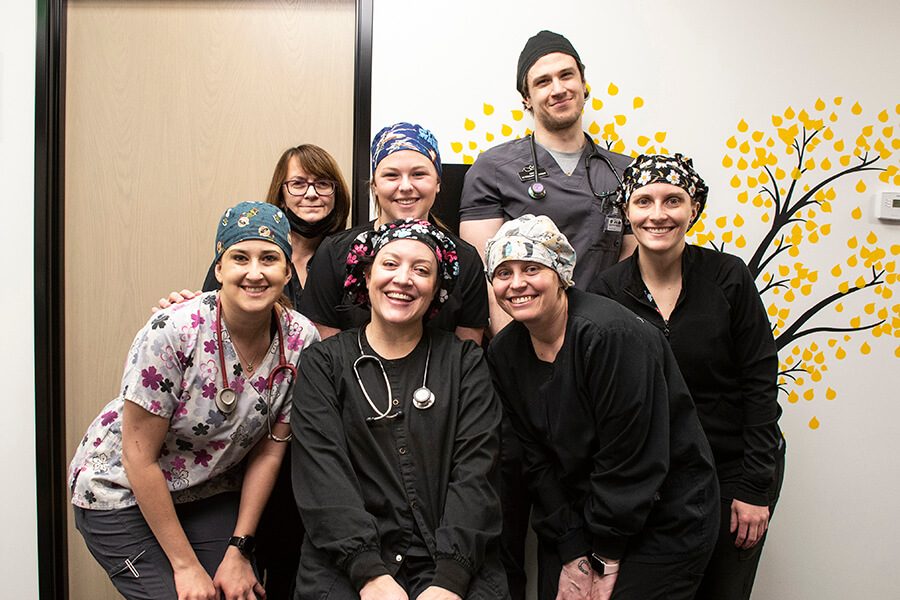 Thank you for making us a top pet dental clinic in Aurora.
We take every review to heart and look forward to always growing as a veterinary clinic. We'd love to hear what you thought of your last visit!
Judie M.
This clinic is wonderful! The staff and Dr. Weldon are awesome. They explained the entire procedure, made sure I was informed and made me feel like my dog was in a safe and caring environment. I would definitely recommend this dental clinic for your animals dental needs.
Emily S.
I have a very nervous senior dog and the staff at Animal Dental Clinic eased all my worries about him! The services were affordable and the staff was upfront about costs and scheduling. I would recommend them to anyone looking for dental services.
Erika F.
I love the Animal Dental Clinic! From the beginning of the appointment, they make you feel welcome and comfortable. My dog has never been more comfortable going to an appointment! I know that when I leave my dog is in good hands and I can relax! I will continue to bring my dog here for his dental needs.